Hometown - A Comic Anthology
£

5.99
Sold out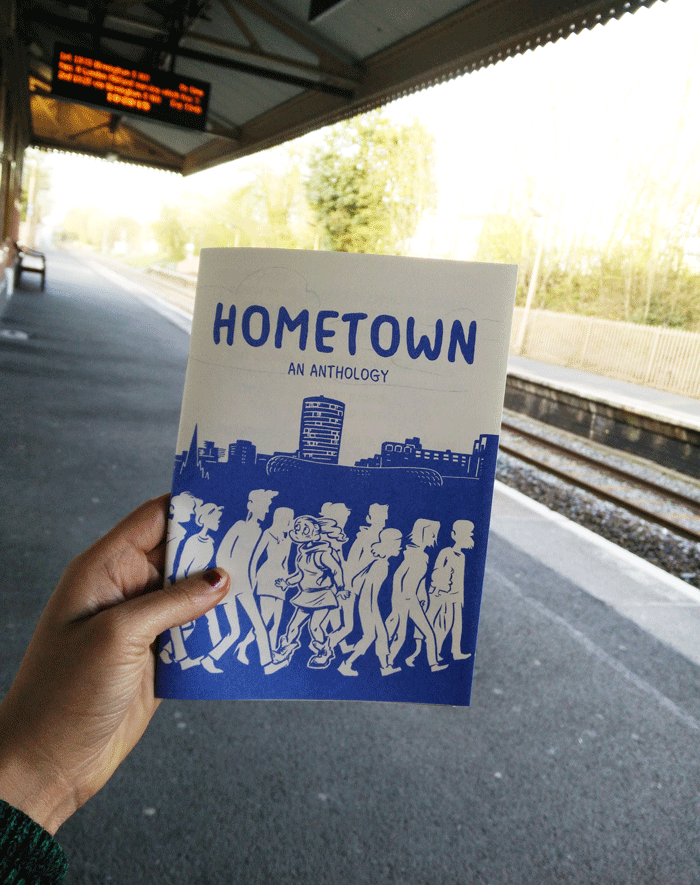 In this unique anthology, members of LDC Brum share their emotional stories through a comic medium.
Yen on the subtle but persistent feeling of being out of place...
Edie on being 2nd generation Irish after the 70s pub bombings...
Florence's tribute to London...
How do YOU feel about your Hometown?
Buy this comic and share your experience with others. You may be surprised at what you find!
***
Laydeez do Comics hosts meetings in the UK & abroad that offer an inspiring evening in a sociable setting for everyone to network and learn from each other. We focus on comics based around the drama of everyday life & autobiography, and all are welcome!
At each meeting 3 guest speakers do presentations for us, and have been gracious enough to offer their time & experience for free!
All the proceeds from this anthology will go towards reimbursing these artists travel expenses & supporting LDC.
Support these artists, hear their stories & buy a copy of "Hometown: An Anthology"
***
60 pages, limited edition, £5.99
This comic anthology was printed in it's hometown by Rope Press, a not-for-profit printer of small press in Birmingham.
Published by LDC Brum
Edited by @chazberi - Birmingham Co-ordinator of LDC
Cover art by @sammyborras
***
If you'd like to be a guest speakers at future LDC meetings, contact us at ldcbirmingham@gmail.com
Go to www.laydeezdocomics.com for details
Support LDC Brum - buy the comic now! <3