"I Defy Every Label": A Janelle Monae Fanzine
£

2.00
Sold out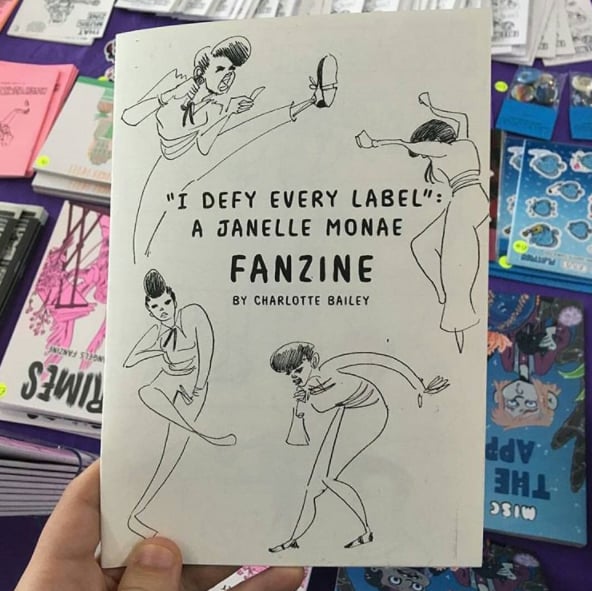 Alpha Platinum 9000, a discontinued model of android modelled after the fearless rebel artist Janelle Monae, is trying to break away from her programming and stops by an engineers house to get her dancing foot fixed up (12 pages).
In this climate of Tories, Brexit, Trump, The Establishment, Inequality, Xenophobia & the muddling of the truth to keep us confused and ineffective, Janelle Monae's music gets me feeling ready to rally.
In this fan zine I follow one of her androids, as they remind me that I have my own complacency to be wary of and de-programming to do.
Because the greatest risk to my freedom right now is the ability & will to stand up and say "no" to it all.
But how do we share the right messages to a populace so entrenched in prejudices that any rational argument is tarred as radical extremism?
How do we break out of this distorted echo chamber purporting to be news? Or even out of our own insecurities and limited world views?
I believe it starts with reprogramming the way we think, act & react.
It's an active process that we can only do for ourselves, and by asking for help from each other.
Janelle Monae performs it better than I can, so go listen to her music!
About Me:
I co-ordinate the Birmingham based Laydeez do Comics events. My work can be found at www.chazberi.com, or follow me @chazberi.